We are a wholesale and retail nursery open to the public. Plant Tech carries all of your landscape needs.
Is your garden ready?
Read our newsletter to keep your garden on its A-game this season!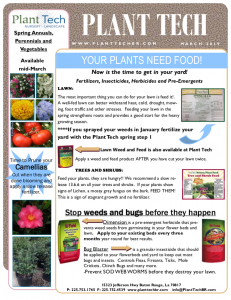 Turn your home

into a Greenhouse!

The products that we offer
Hints For Maintaining Your Newly Installed Landscape
There are a few important steps in maintaining your new garden. Follow these steps to insure your beautiful landscape stays beautiful.
Four Easy Steps
Regulate Water
Reapply Dimension every 3 months
Maintain a 2″ layer of pine straw or mulch
Watch plants flourish
Turn your home

into a garden

How to make new flower beds